Name: Abe
Major: English
Abe is a third-year English major. He was born and raised in San Francisco, California. Abe has always had a passion for writing and reading and is excited to help others with their papers and assignments. He hopes to become a teacher and to continue helping others when it comes to education. He spends a lot of his time reading and talking about how much he loves San Francisco, dogs and Christmas.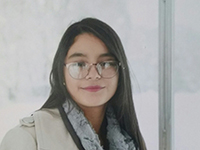 Name: Adriana
Major: Psychology
Minor: Spanish
Adriana is a second year Psychology major with a minor in Spanish and is from sunny Los Angeles, California. She enjoys critical thinking to understand the relationship between reading, writing, and academic research. While at the Writing Center, Adriana wishes to create a learning environment in which each student can improve upon their writing skills and creativity as authors. She is determined to make each tutoring session a positive experience by engaging in effective communication with her peers and helping them develop their voice as writers.
 
Name: Chloe
Major: English
Minor: Natural Sciences Education (NSE)
Chloe Ray is a fourth year English major with a minor in Writing. This is her third year at the Writing Center and is excited to continue dedicating her time to building trusting and amiable relationships with her new and returning clients. Because of her long history working with many different students, she is also well versed in the writing assignments of classes outside of her major. Chloe has been published in two university literary journals, and is currently working on her Honors Senior Thesis. She also loves to draw on the whiteboard at the WC and talk your head off about Pomeranians. 
 
Name: Evelyn
Major: Biological Sciences
Minor: Creative Writing
My name is Evelyn Rodarte, and I am a second year Biological Science major with a minor in Creative Writing. I am from Koreatown, Los Angeles and I really enjoy exploring and going on adventures. During my first year at UC Merced I really took advantage of the Writing Center and found it to be an extremely beneficial resource. I am looking forward to collaborating with students and ultimately help them find their voice in writing. As the novelist C.S Lewis said "You can make anything by writing."
 
Name: Jessica
Major: Psychology
Jessica Chapman is a second-year psychology major and was born and raised in San Diego, California. Jessica is ready to help the aspiring student author reach their fullest potential within the literary world as well as assist with the everyday college writing assignment. Jessica believes that writing is an essential tool in explaining exciting ideas as well as a crucial part of everyday life. Writing is very special to Jessica and she can't wait to assist you in creating and inspiring others. "Write. Rewrite. When not writing or rewriting, read. I know of no shortcuts." —Larry L. King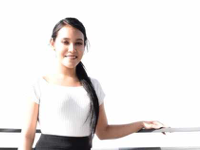 Name: Juliana
Major: Management & Economics
Minor: Writing
Juliana​ is a third year Management and Business economics major at the University of California, Merced. In addition, she also has a minor in writing and psychology. She is a published author in the vernal pool as well as a previous editor in the Undergraduate Research Journal. She is originally from Santa Barbara and as a tutor she is well on her way to not only creating successful pieces of literature for herself but, also expanding her knowledge of writing to other individuals.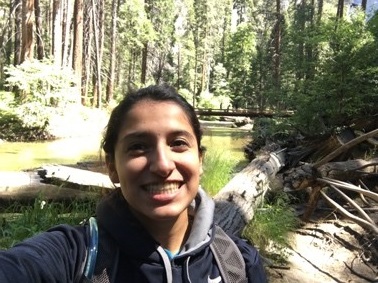 Name: Nancy
Major: Cognitive Science
Minor: Natural Science Education
Nancy is a 4th year Cognitive Science major with a minor in Natural Science Education. She was born in Montebello, CA and moved to the city of Perris, which is near Riverside. Nancy spent her first year of undergrad in research. She has been acknowledged for her lab reports due to the level of detail and analysis. She is very excited to work with students and help them express their ideas on paper. "Prose is architecture, not interior decoration." – Ernest Hemingway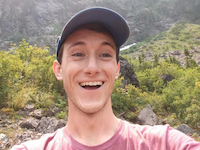 Name: Nick
Major: Chemistry
Nick is a 4th year chemistry major and a transfer student. He was born in Bakersfield, California and moved to a small island in the Federated States of Micronesia named Kosrae when he was 4. At 10 years old he moved back to California in order to acquire a higher education than what was available on Kosrae. Nick spent most of his adult career teaching as a music instructor and then as an organic chemistry lab assistant where he helped students develop lab reports that clearly and critically analyzed the work. He strongly believes that writing is an important and fun part of communication and that everyone can write beautifully, it is only a matter of finding a voice. Nick is eager to help students develop their own writing styles that make writing an enjoyable experience and a powerful tool in expressing one's self.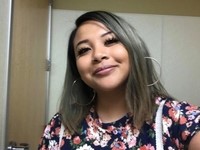 Name: Patricia
Major: Mechanical Engineering
Patricia is a fourth year Mechanical Engineering major. She was born in Manila, Philippines and moved to California when she was four years old. She spent most of her childhood in a city called Fairfield, which is in the vicinity of Sacramento. Patricia has experience tutoring High School students in STEM related projects, and has always enjoyed helping others develop their own methods of logical thinking. She also has experience developing lab reports from her coursework, as well as instructional manuals from her experience working as an Election Technician for Merced County. She is excited to help her peers succeed.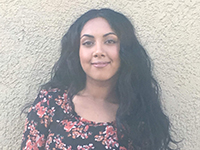 Name: Pooja
Major: Management & Business Economics
Pooja is a fourth year Management and Business Economics Major. She was born in Hayward, California but grew up in the San Jose, California area for most of her childhood. During her third year, here at UC Merced, Pooja became an editor for the Undergraduate Historical Journal. Once becoming an editor, Pooja realized she had a love for writing and helping students achieve their academic goals. Pooja is eager to encourage students to think outside the box and explore their writing abilities. She believes everyone is capable of expressing themselves, professionally and creatively, through words.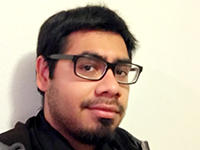 Name: William
Major: English
William is a fourth year English major from Los Angeles, California. He has enjoyed delving into many variants of writing, from essays to technical guides, as it serves an essential role in every subject. He believes that the heavy focus on systems in modern society draw immense dependency on communication and relationships, thus amplifying the weight of any and all writing's responsibility and influence. With this into account, William focuses the importance of having interdisciplinary, adaptable writing skills and hopes to collaborate with students to grow as flexible and capable writers that can contribute their minds with the world.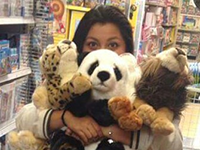 Name: Xotchitl
Major: English
Minor: Creative Writing
Xotchitl, also known as Cece, is a 4th year English major with a minor in Creative Writing and recently published creative author and poet. Originally from the San Fernando Valley she found her passion in spreading awareness for the natural world through her writing. Her interests in the environment, Native American folklore and Aztec mythology are the driving inspirations for her future endeavors. With experience in working with literary work that is creative, academic and professional she looks forward to assisting others in developing their own craft as "the power of imagination makes us infinite" (John Muir).